On October 1st 2022, the "Fortbildungszentrum für Hochschullehre" changed its name into "Zentrum für Hochschullehre" (ZHL), seeing as our course offers, products and services exceed any regular centre for further education. The large variety of subjects we offer is represented much more accurately through our new name. At the same time, we have reworked our ZHL website, meaning we can now offer our learners easier access to all our information and offers. We look forward to working with you!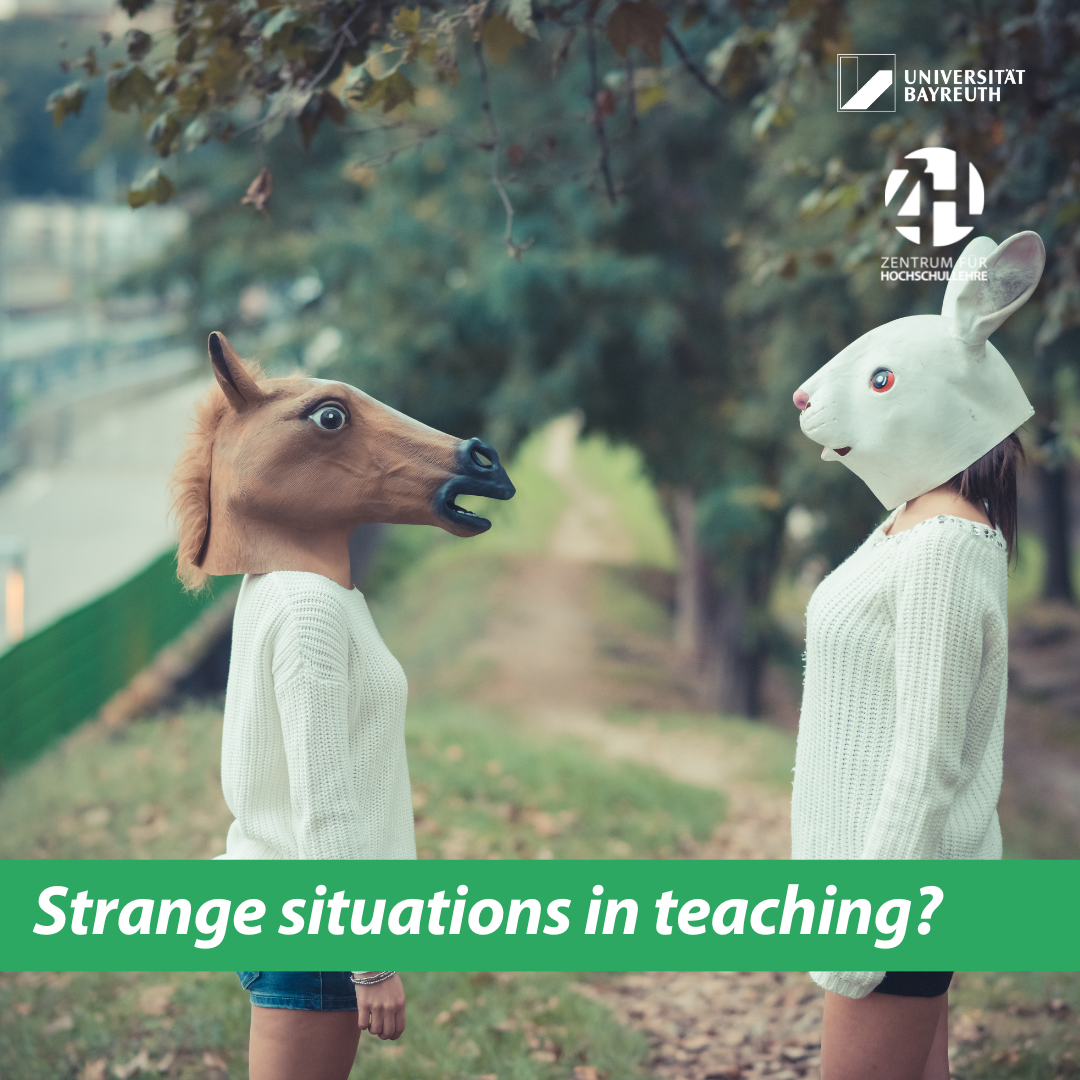 Certificate Programme for "Interculturally competent teaching"
Teaching and learning cultures can be very different in an international context. With the certificate "Interculturally Competent Teaching", we would like to support all UBT teachers in taking an analytical look at teaching and learning situations with international students and optimising them for all involved.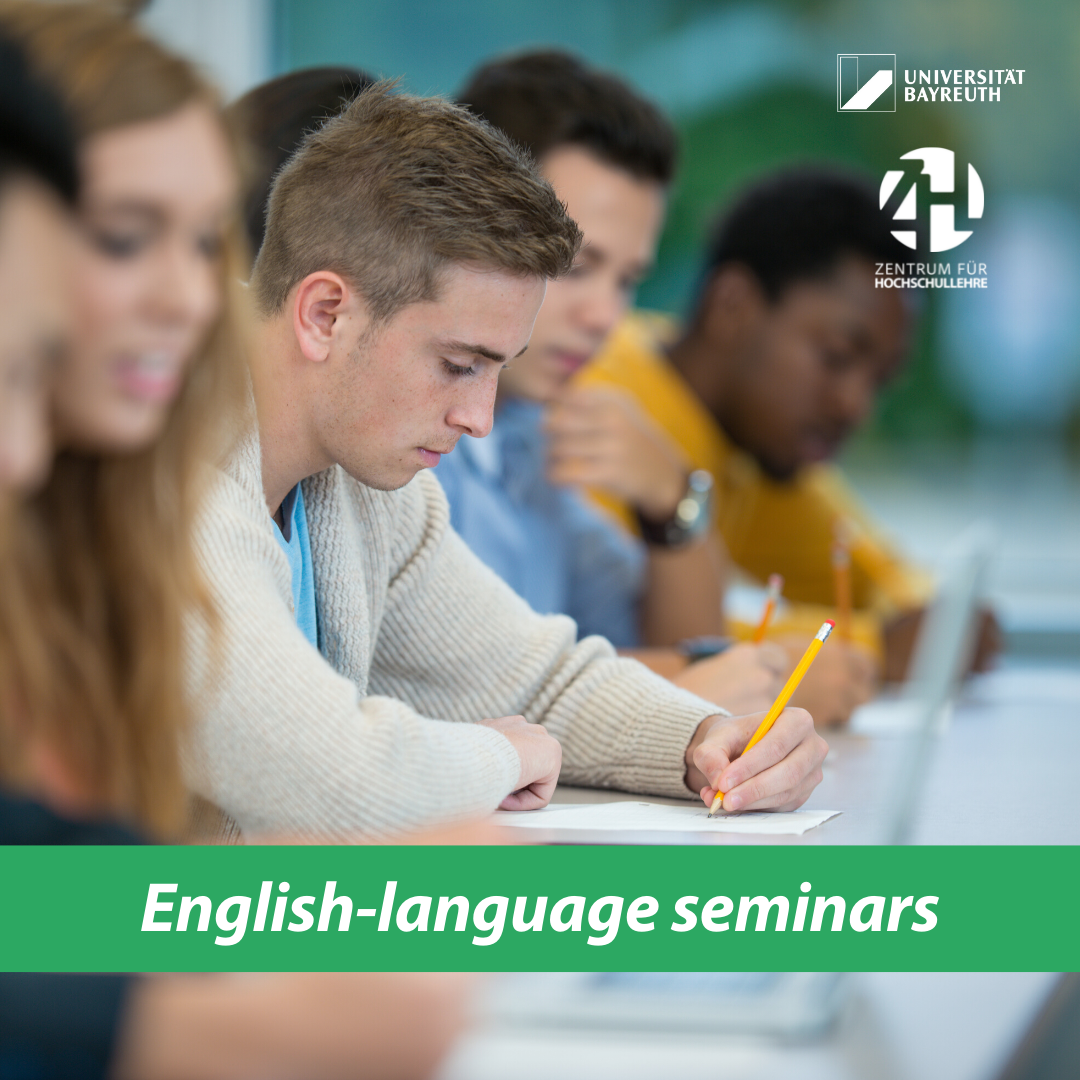 Workshops in English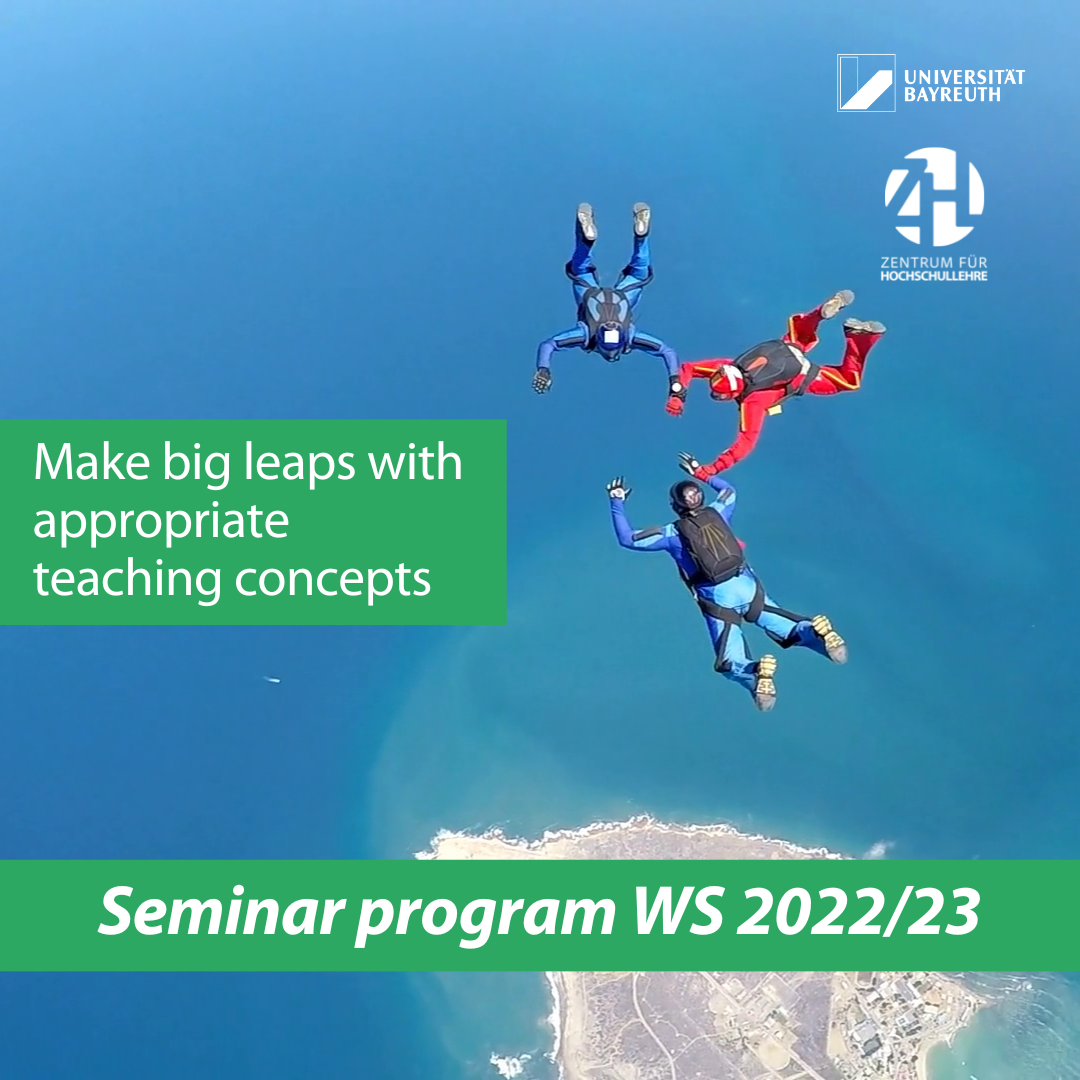 Seminars for your personal development
Our extensive seminar programme for the summer semester contains many exciting, interesting and varied courses! Read our flyers or find our seminars on the Bavarian seminar booking platform for university didactic seminars www.profilehreplus.de/en -> Seminars
We offer several courses in English!
Here you can find our current flyer (in German)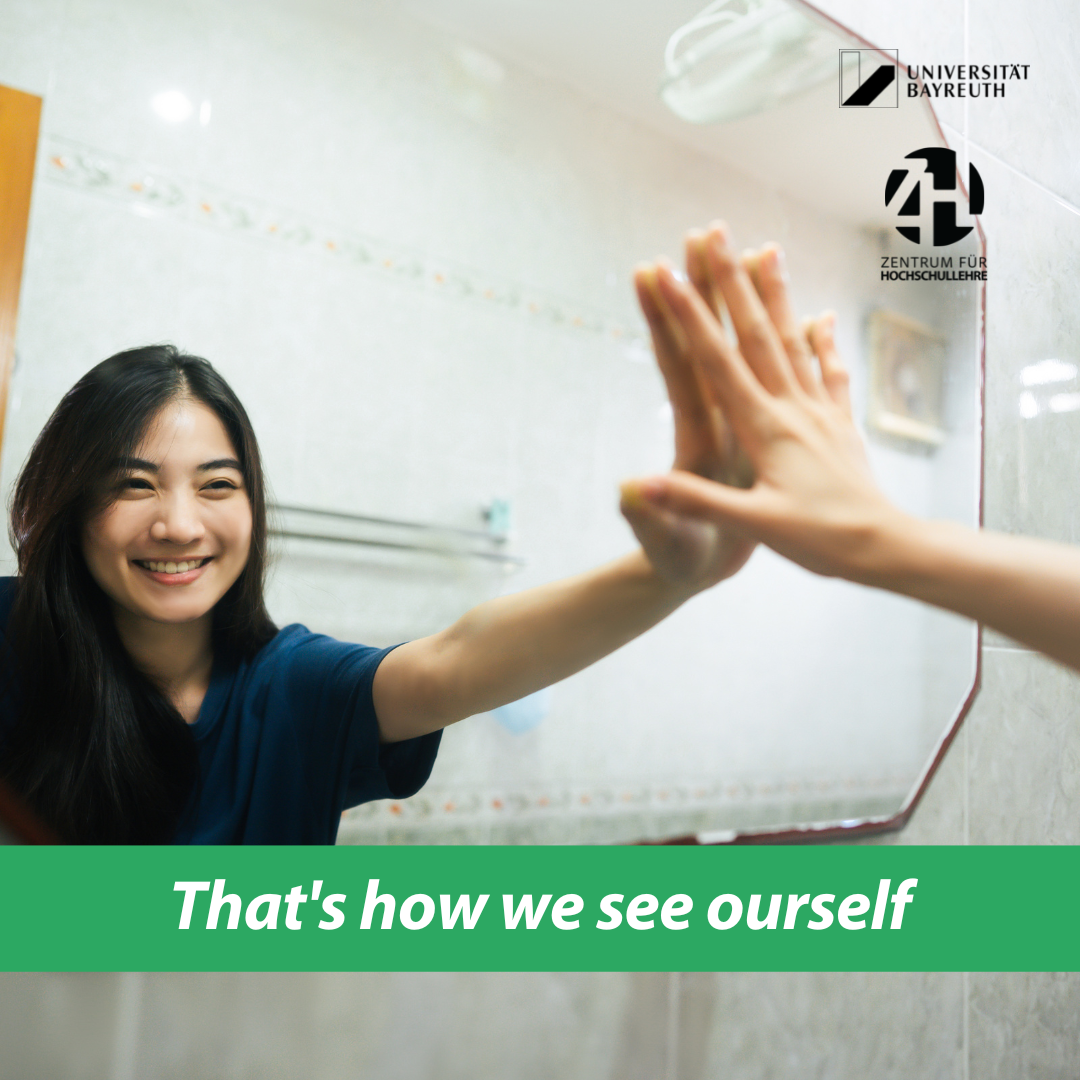 Our self-conception
​We see ourselves as an institution that takes care of all teaching topics at the University of Bayreuth. Our goal is to support you as a lecturer in optimizing your teaching in terms of the learning outcomes of the students. The focus is on enabling students to learn and acquire knowledge through your teaching. We provide different types of information. You can choose instruments, techniques and methods, but also scientific articles and concepts that suit you and your teaching. We are happy to advise and support you and are available for questions and exchange – with the goal of supporting students with their studies.