zurück zur Übersicht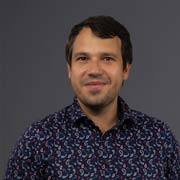 Nicolai Teufel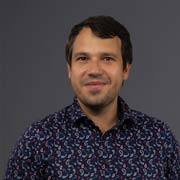 ---
Nicolai Teufel studied German, Geography and Education Science for teaching at secondary schools. From 2013 until 2019 he worked as a research assistant at the geographical institute at the University of Bayreuth. There, he conducted several German-Ukrainian teaching projects that were funded by BayHOST, the Foreign Office, and the DAAD.
Since 2019 he has been working on his DAAD and BMBF funded cooperation project Learnopolis.net at the Centre for Learning and Teaching in Higher Education at the University of Bayreuth. The project supports the University of Bayreuth as well as the national Iwan-Franko-University Lviv in expanding their shared capacities for internationalisation and digitization for knowledge transfer.
His commitment in the field of Geography was awarded with the 2017 University of Bayreuth Award for Outstanding Teaching.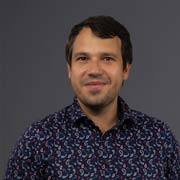 ---
Project management Learnopolis.net
● Project coordination, controlling and evaluation
● Conception and conduction of all measures in collaboration with the project staff and the ZHL
● Communication and networking within and between the University of Bayreuth and the project partner National Iwan-Franko-University Lviv and its regional parties
Interests:
● International collaboration in research and teaching
● Digitally supported transfer of knowledge and collaboration
● Transferring spatially interconnected knowledge in regional geography and area studies in Eastern-middle Europe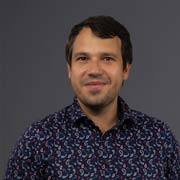 ---
Nicolai Teufel
Project Leader Learnopolis.net
Büro-Center Bayreuth Süd
House 4, Room 4.2.10
Nürnberger Str. 28>br>95447 Bayreuth
Telefon: 0921 / 55 - 4638
E-Mail: nicolai.teufel@uni-bayreuth.de